November 16, 2022
Simple tips to keep your home looking fresh all year round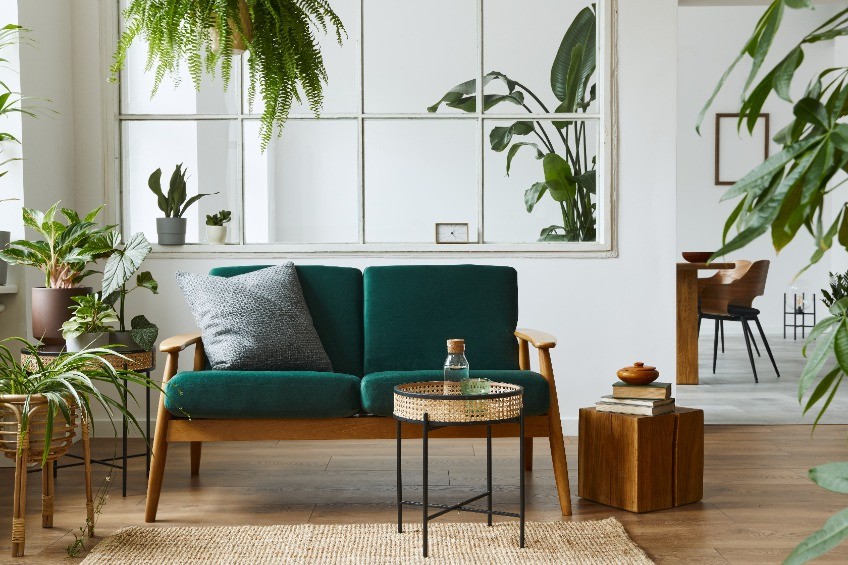 Ensuring that your home looks good all the time is a never-ending project. It might even seem daunting that your home is in a messy state all the time or looks like it has not been maintained for a long time. But once you have done some deep cleaning, you can follow these three simple tips to keep your home looking fresh all year round.
Add some greenery
Plants add life and a calming effect to our home. It helps us connect to nature and improve our moods and mental health over time. Did you know that plants and the colour green help to reduce stress and enhance mood, productivity and concentration?
By adding some plants at home, you are also improving indoor air quality in a few ways. Plants can also capture indoor pollutants and convert them into stored energy. If you are feeling adventurous, you can try planting some herbs or veggies that you can harvest and eat when they are ready. However, if you do not have green fingers, don't fret! You can always try adding low-maintenance plants such as aloe vera, ZZ plants, cactus and succulents, which need minimal care and attention compared to most plants.
Introduce scent and warmth to your home
One way to keep your home looking fresh would be to eliminate all the clutter and weird odours and bring in an air of freshness. Scents tell a lot about a person. You should always aim for zero odour in your home. Did you know that it is good if your home smells like nothing? But if you are into scents, you can always try adding some diffuser or candle scent to your home. Using scents such as tea tree, eucalyptus and lavender might even be beneficial to cure your allergies or stress level.
If you live in a humid climate, it is also essential to find ways to deal with the moisture in the air. One way would be to invest in a good dehumidifier. You should also keep the air circulating to eliminate stale air and frequently bring fresh air into your home.
Clean, declutter and organise your stuff regularly
Stop yourself from cultivating the habit of leaving your home a mess. If you have kids, it is good to teach them how to clean up the toys or food items they leave behind after they are done. You should also wash your dishes after meals to avoid dirty dishes piling up in the sink. At the end of the day, you can perform a quick clean of the areas that are mostly used or where you see an accumulated pile of items. This routine will help reduce your weekly cleaning effort and keep the dust level down.
Monthly, you should also look into decluttering areas such as your food cabinet and fridge. This will help you clear those expired items so that you can make space for other items if needed. As for your wardrobe, you should also look into decluttering it once every two months to make space for new items—you can also look at donating those hardly used clothing to people who need them.
However, if you are in need of extra space to store items such as your seasonal clothing, festive décor pieces, and even big family items/ furniture pieces that you hardly use, try storing them at self-storage providers such as Extra Space Asia Self Storage. By keeping your things in a storage unit, you are also making more space in your home for your family to enjoy in peace.
At Extra Space Asia Self Storage, we offer long-term and short-term storage services, which will come in handy for your home, family and business needs. Here, you will also have access to your stored items any time, any day. Contact us at 3974 6000 today, and our friendly Customer Service consultants will be glad to assist you.