November 03, 2020
Self-Storage in Hong Kong: Why the cheapest option may not be ideal for you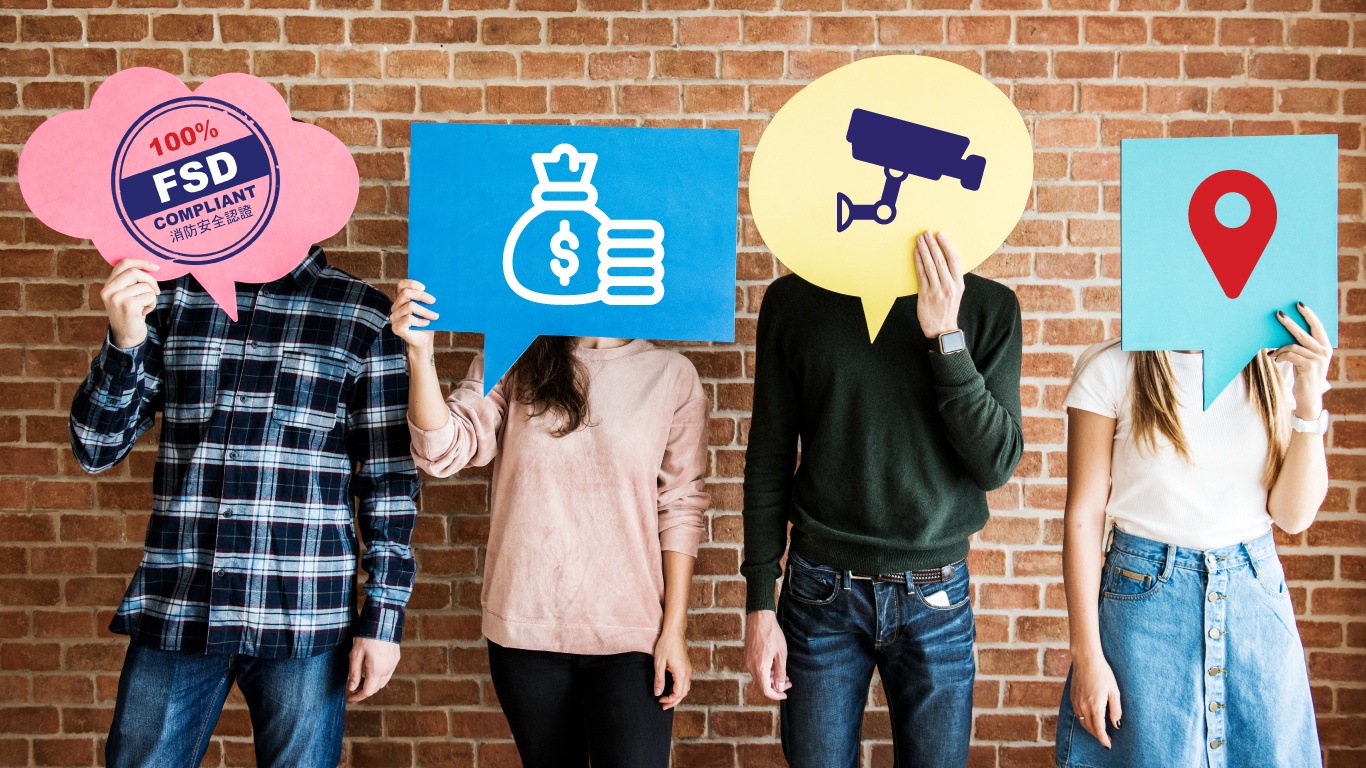 Self-storage or mini storage are essentials that most staying in Hong Kong would need. Having a self-storage would come in handy during a home renovation, or when you are in between moving homes or starting a business. Before choosing a preferred storage provider, most people will usually ask the following common questions:
Where is your storage facility?
What is your cheapest storage unit?
Do you have a price list of all your storage units?
It seems that most customers prioritise cost and expenses of renting a storage unit. However, does it mean that you should simply choose the cheapest Hong Kong storage facility? The answer is a resounding NO, and here is the breakdown on 5 more important factors that you should take note of besides the price of a storage unit.
FSD Compliance
We cannot stress the importance of choosing an FSD-compliant self-storage provider. This should be the most important factor that you should take note of when choosing a storage provider. By being FSD-compliant, the storage facility will be a safe place for you to store your precious items as it is compliant to the fire safety regulation and laws as indicated by the Hong Kong government. When choosing an FSD-compliant operator like Extra Space Asia Self-Storage, you can be assured that the storage company will be present for a long time, and you do not have to worry about moving to another storage facility due to compliance issues.
Security features
When you choose to store your items in a storage facility, it is important to visit the storage space physically to understand its features and overall condition. When you are viewing the storage facility, keep a lookout for security features such as CCTV monitoring as well as how you access the storage unit, be it via security cards or pin code access. There are also storage providers such as Extra Space Asia where you will see staff at the storage reception during operation hours. In this case, you will know that your items are in good hands, and you will also be able to seek help easily should you need during your move-in process or when you visit your storage unit on a daily basis.
24-hour access
Most people will usually choose to store at a storage facility that is near their homes or office spaces so that they can enjoy easy access to their items while maximising their primary working and living area. But what is the point of convenience if you cannot access your items any time you need them? This is why some facilities come with 24-hour access to their storage unit so that they can access their items or business inventory any time and day when needed.
Wide range of storage sizes
Typically, a storage unit rental cost depends on how long you store and the size of your storage unit. Thus, it is important that you choose a storage size that best suits your storage needs. This is also a cost-effective measure for businesses who have just started out. After you receive a web quote, you should visit the storage unit to get a feel of how big the storage unit is and if it will be sufficient for what you need to store.
Most storage facilities offer a range of storage sizes ranging from a Locker to a Walk-in unit. Storage providers like Extra Space Asia will also provide customers with the flexibility to upsize or downsize their storage unit any time when needed. This will be useful for business owners who have just started out or in the midst of expanding their businesses.
Storage duration
When you rent a storage unit, it can be either for short term or long-term purposes. If you are planning to renovate your home or in the midst of transiting into a new home, you will only need a storage unit for a short period of time. In such cases, you can choose Extra Space Asia Self-Storage, which is one of few storage providers who provides storage rental for as short as 14 days storage! If you need a long-term storage space to store your family items, seasonal items, sporting equipment and hobby collection, it is key to find a storage space which is FSD-compliant too so that you can store long-term without any worries!
In conclusion, it is important that customers do not just choose the cheapest self-storage to store their items. You should always look at these other 5 factors and choose a self-storage provider that provides a secure place to store all your personal and business items safely in both long- and short-term use. This will give all give you peace of mind knowing that your stored items are in safe hands. If you have more enquiries about the different storage services, feel free to call us at 3974 6000 and our Customer Service Executives will glad to assist you further.