October 15, 2020
Extra Space Asia. Hong Kong's favourite storage choice for families!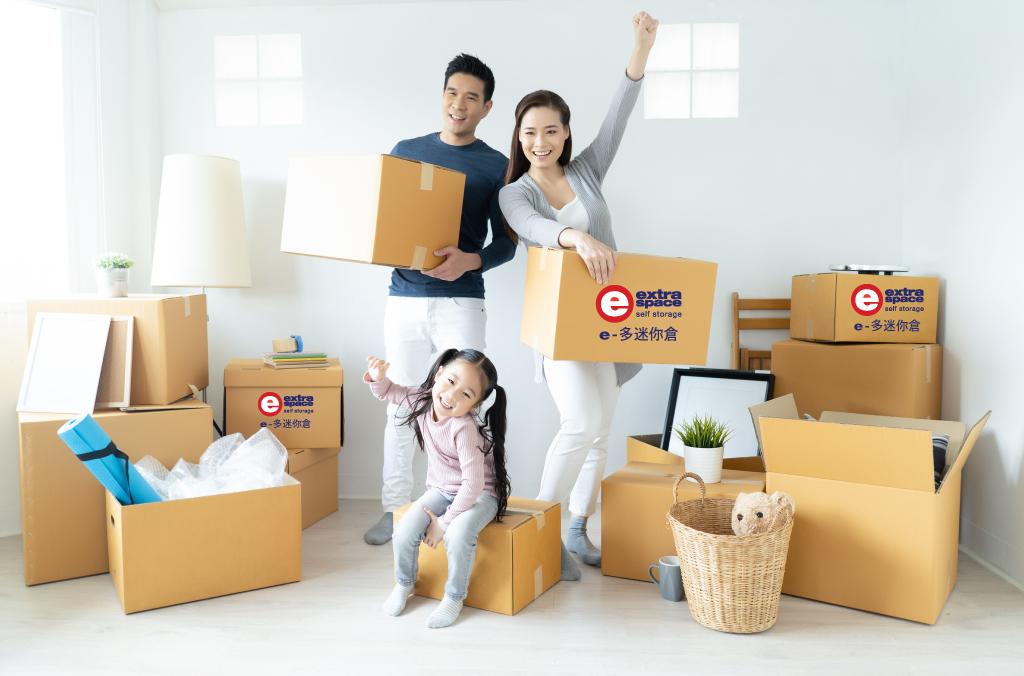 Homes in Hong Kong are typically on the small in size and high in price. As such, most families in Hong have explored the option of renting a self-storage or mini storage unit nearby to create more space at home. By renting a self-storage unit, it would also cost lower than moving into a bigger home that might have incurred a much higher rental cost. Here's how Extra Space Asia Self Storage can help families with their storage woes.
Home renovation
Planning to renovate to spice up your current home? Before doing any renovation work such as the painting of walls or revamping the interior design, it is always good to cover your home furnishing and items with a waterproof cover to protect them from any damage, dust or paint. Alternatively, families can rent a storage unit for a short period of time to store your home items. This will help to protect your items and free up space at home during the renovation period.
If you are looking for short-term storage space, you can consider storing with Extra Space Asia. Customers can rent a storage unit from as short as 14 days to as long as needed.
Expanding families
Expecting a baby or welcoming extended family members to stay with you? When there are more family members in a home, the clutter builds up too. Due to space constraint, it will also become increasingly difficult to have our own personal space. If you are in need of extra space to store your personal collection of toys, sneakers, bags or to make more space in your home for your growing family, it might be a good time to try exploring the idea of renting a self-storage unit.
Renting a self-storage unit can help to free up some living space at home. The self-storage unit will also serve as an extension of the living space that will be accessible 24 hours any day, any time. Personal collectors can also enjoy extra space to expand their personal collection and sports equipment. For families, they can store those home furnishing or family items that are hardly used but too precious to throw away.
Moving and relocating
Relocating is never an easy task, whether it is to relocate to another home or to relocate to another country. It can be a stressful process as one plan on where to store their items, which moving companies to engage and many other items.
If you are downsizing your home or relocating to another country, you will have to choose what items to bring to the next location and whether you have enough space in the new location. In this case, you might face the issue of needing extra space to store items that will not be moved to the new location. In such cases, it is important that you find a safe and secure storage space as this will give you greater peace of mind. You can try storing your items in storage providers like Extra Space Asia Self-Storage, which is FSD-approved and comes with features such as 24/7 CCTV monitoring surveillance system with advanced PIN-code access and control system. These are important factors to take note when customers are choosing their preferred storage provider as it can help to ensure that your stored items are in safe hands.
To learn more about our storage solutions, call our Sai Wan storage facilities and Hung Hom storage facilities at 3974 6000 or visit us from 10am to 7pm, Monday to Saturday.