August 08, 2019
3 Benefits for Renting an Extra Space Asia Self-Storage Unit When You Are Moving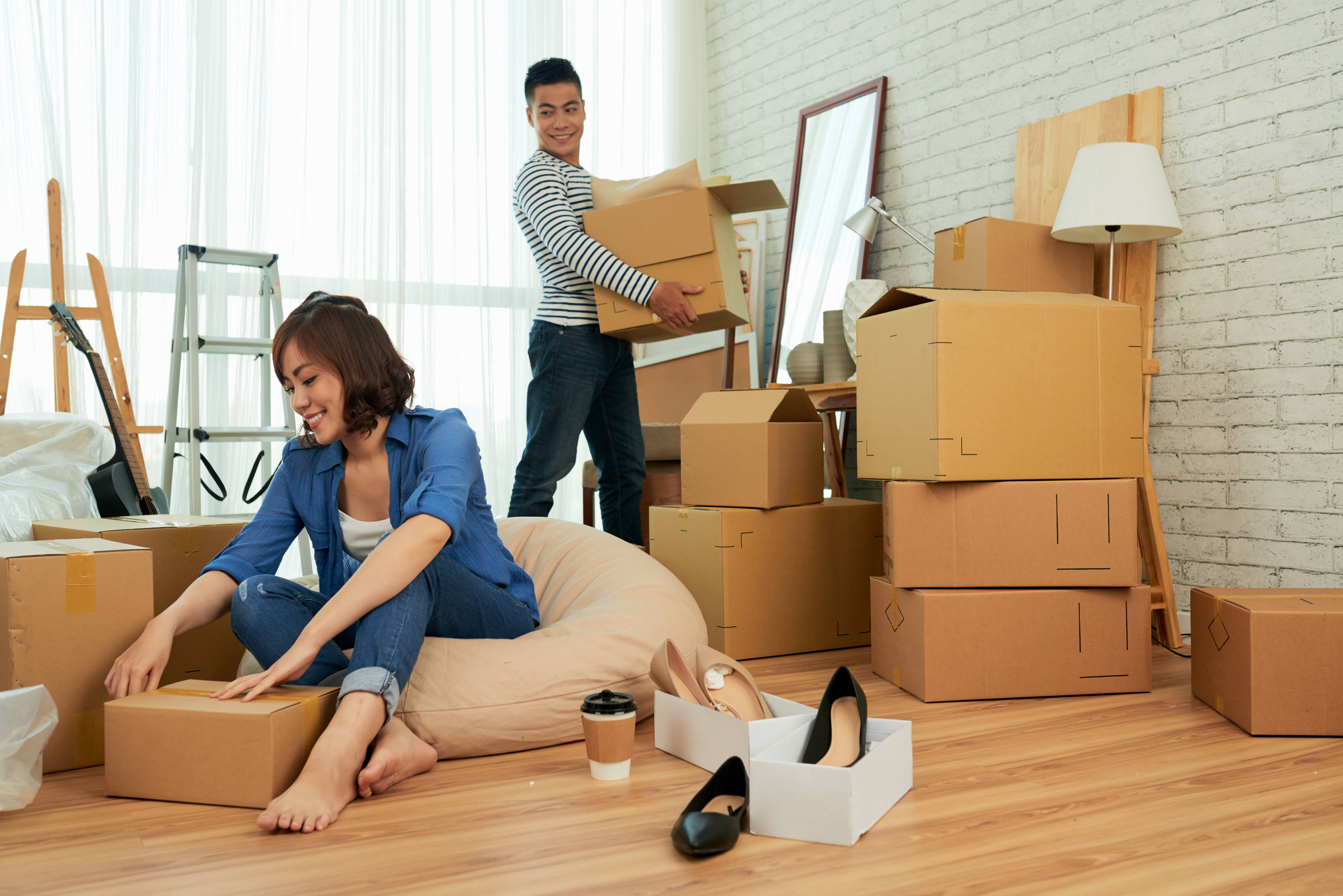 Hey, we know the process of moving into a new home can be daunting with all the planning and packing checklist. The list never ends, and it's stressful even thinking about it.
Before the moving, there's always the process of wondering:
1. Do we really need that item?
2. Where to do I keep that big photo frame passed down from my grandparents?
3. Is there enough space for the family's personal items?
There are plenty of ways you can make the moving process a smooth one. One sure way is to use self-storage, an incredibly convenient service and solution to the questions above.
What is self-storage?
Self-storage companies provide highly secure, self-contained storage spaces to give individuals & families the flexibility to rent a space according to their needs. Storage spaces range from 10 square feet to 450 square feet and the rental period start from as short as fourteen days to as long as you need. You also have the freedom to upgrade or downsize your storage space at any time.
At Extra Space Asia, each storage space is equipped with a locking mechanism that integrates with a 24-hour security system, as well as a personal access code system for customers to access their items 24/7, all year round. Air-conditioned and dehumidified storage spaces are also available and the temperature is maintained between 23°C to 25°C.
How can self-storage help during your moving period?
1) Extension of your living space
Having an Extra Space Asia self-storage unit is like owning more living space where you can store your personal items. The extra space can also come in handy for your furniture while you renovate your new home. In addition, it's also a safe and secure place to keep your growing personal collection and memorabilia which you might not have space for in your new home. The best part of using a self-storage? Things will be kept in good condition, and accessibility is 24/7, which also means you can store and retrieve any time, any day!
2) Cost-effective alternative
Most self-storage facilities in Hong Kong allow you to start renting a storage unit from as short as fourteen days. However, did you know that you can enjoy attractive recurring discounts if you're storing for a longer period at Extra Space Asia. With over 200 different sizes available in a self-storage space, you can be certain of taking up a storage space that best fits your needs. Most warehouse spaces do not allow 24/7, unsupervised access too. Now, you no longer have to throw precious belongings away due to lack of space, only to repurchase the same things when your new home is ready!
3) Flexible storage terms
Using self-storage facility is an excellent option as it offers flexible storage terms. For storage rental period, you can choose to store from as short as two weeks to as long as you need. What's more, you can rent a bigger storage unit should you require more storage space during the renovation period and choose to scale down to a smaller storage unit as you remove items. Perfect for your private collection or even business inventory!
Bottom line: Using Extra Space Asia Self-Storage's unit during the moving transition period will smoothen your moving process without you having to worry about your furniture getting dirty or whether you have enough space at home to keep all your personal belongings.Don't compromise the safety of every item in your storage unit. Choose Extra Space Asia today, Hong Kong's favourite FSD Approved self-storage facility!