September 17, 2020
What is self-storage and how businesses can benefit from it?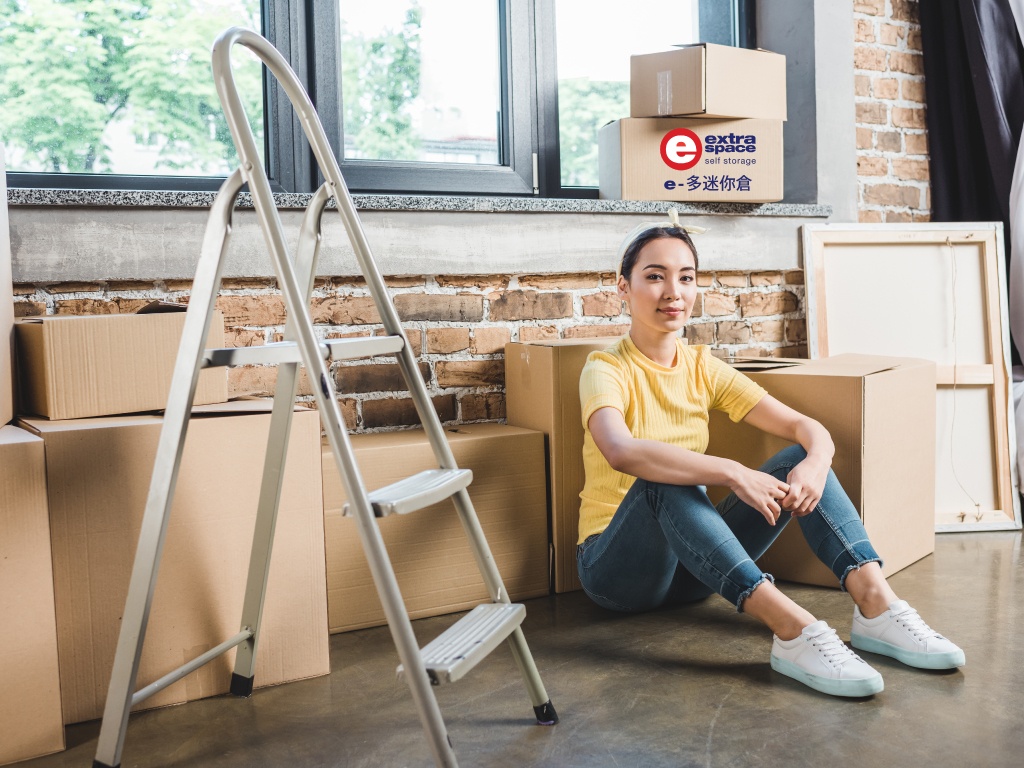 The terms self-storage and mini-storage are common for most living in Hong Kong. Self-storage primarily provides extra storage space for families and businesses to store their personal, family and even business items. With this extra space, they can now enjoy more room in their home and office space. That is why not only families and businesses can benefit from using self-storage. If you own a business, here are three benefits to look forward to when you rent a self-storage unit with Extra Space Asia.
Fuss-free move in process
Similar to setting up a business easily by using the Company Registry, business owners can expect an effortless move-in procedure when you rent a mini storage unit at self-storage providers like Extra Space Asia. All you have to do for a start is to visit a preferred storage facility during operating hours for a tour. During the facility tour, you will be able to figure out the right unit for your storage needs. If you are happy with the storage size, simply sign up and start moving!
One important factor to note when choosing your self-storage company is to always store with an FSD-approved storage facility. This is to protect you as well as ensure the safety of your storage items. If you choose to store your business inventory and personal items with Extra Space Asia, you can be assured that your items are good hands as we are a 100% FSD-approved storage provider with 24-hour CCTV monitoring for extra protection.
Flexible storage terms
Unlike big warehouse storage and office leases where you are locked in for a specific rental duration of one year or more, the rental duration of a storage unit is more flexible. For self-storage companies like Extra Space Asia, customers can choose to store from as short as 14 days to as long as needed. In this case, businesses do not have to worry about long-term operation costs or the need to break the fixed rental contract just to downsize the business.
Besides the flexible storage duration, customers are also able to downsize or upsize their storage unit anytime. If your business needs more inventory to keep up with the growing demand, you can just let our Customer Service Officer know, and we will find you the next suitable storage unit to fit all your extra inventory. If your business is moving slower than usual and you need more cash flow, you can also downsize your storage unit and pay for only the storage space you require. These flexible storage terms are beneficial to SMEs, especially during this volatile COVID-19 period.
24-hour access to your air-conditioned storage unit
By storing at self-storage companies like Extra Space Asia, you will have the freedom of round-the-clock access to your air-conditioned storage unit. All you have to do is to key in your unique PIN code, and you will be able to access the storage unit. This is important for businesses as it enables owners and operators to boost efficiency without being affected by the operating hours of a storage facility.
All storage units at Extra Space Asia are air-conditioned. This means inventory management tasks such as packing or stock checks will definitely be more comfortable. If you need some working space for paperwork, you can do so at our Extra Space Sai Wan facility where we provide some workspaces for customers to use. Simply speak to our friendly facility managers, and they will advise you accordingly.
At Extra Space Asia, we would like to extend a helping hand to affected entrepreneurs and businesses who need an immediate storage space to store their business inventory and document. That is why we are offering up to 50% discount off our storage units. To learn more, call our Sai Wan storage facilities and Hung Hom storage facilities at 3974 6000 or visit us from 10am to 7pm, Monday to Saturday.