June 30, 2020
WFH Office Upgrades to Boost Efficiency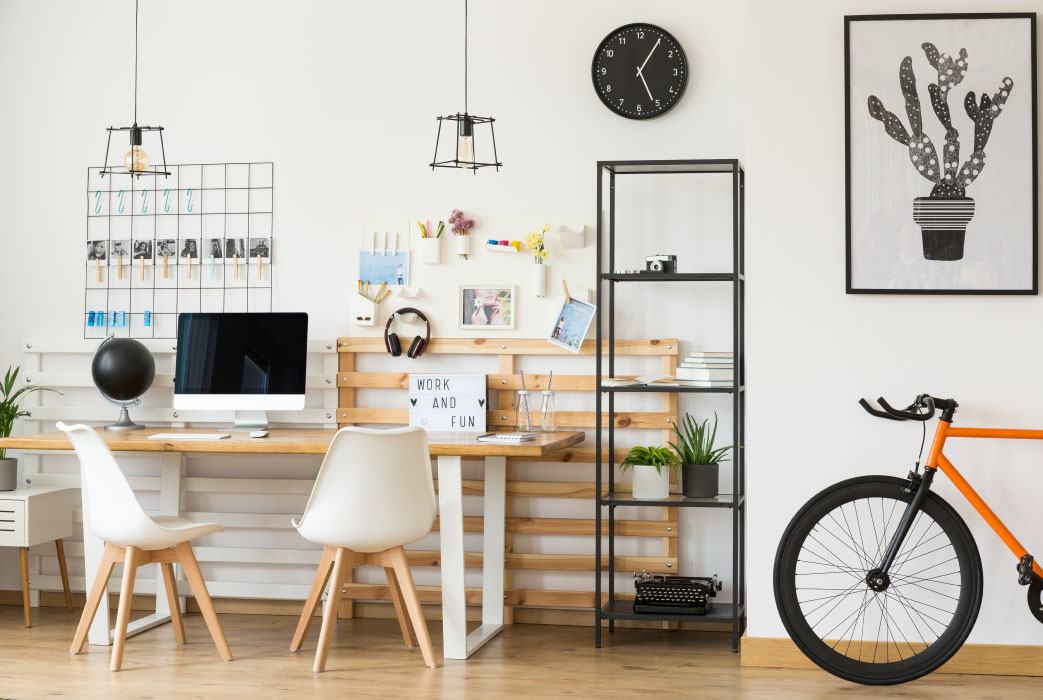 2020 has definitely proven to be a year of changes. Due to the ongoing Covid-19, many of us have been experiencing changes in the way we live and work. During this period, a lot of us have been working from home for months due to office closure and safe distancing measures. While some might be enjoying a comfortable working life at home, some might still be scrambling to set up the perfect permanent home office.
Here are some small home office upgrades ideas that may not only improve your overall efficiency but also bring benefits to help your body feel better.
Furniture upgrade for your home office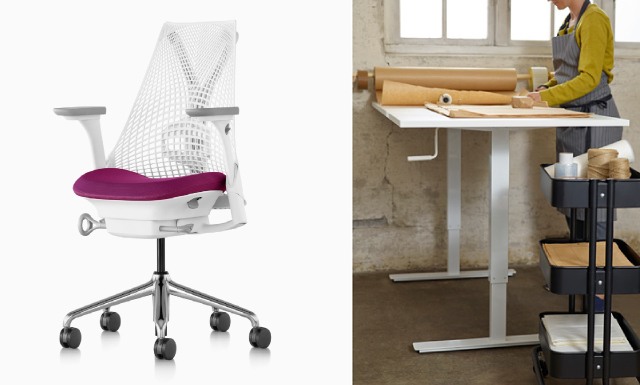 Lack of a dedicated home office space? Don't worry, you can still have a productive setup with the following furniture. Your body will definitely thank you for adding these essentials to your workstation.
Ergonomic office chair: This will be a perfect addition to give your back some love. Walking around and stretching only provides temporary relief. A comfy ergonomic chair can minimise backaches and also help you focus better.
A sit/stand desk: If you're experiencing aches from sitting too long, you can always give standing desks a try. Some perks of standing desk include a lower risk of weight gain, reduced back pain and improved energy levels. You can also purchase a 2-in-1 stand/sit table from IKEA that comes with adjustable heights based on your preferences.
Tech upgrades that every home office needs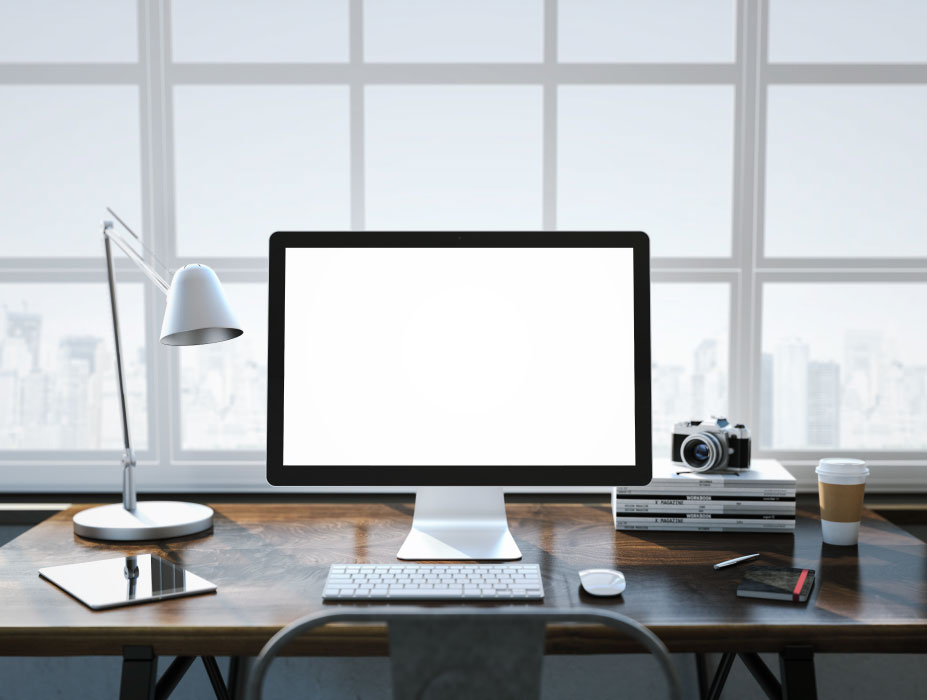 Now that you've the perfect chair and desk for your home office, you'd need some tech upgrades on top of a good stable Wi-Fi too. Having the right tech tools on hand can definitely help you to increase your productivity while working from home. With this in mind, here are some tech upgrades you can try.
Ergonomic wireless mouse and keyboard: With these wireless tech gadgets, you'll be able to move around your workstation comfortably and even work from anywhere around your home.
Earbuds and headphones: Working from home can be distracting. By using noise-cancelling earbuds, it can help to drown out unwanted noises at home. This will also be useful for meeting sessions too.
Home interior upgrades for a refreshing new look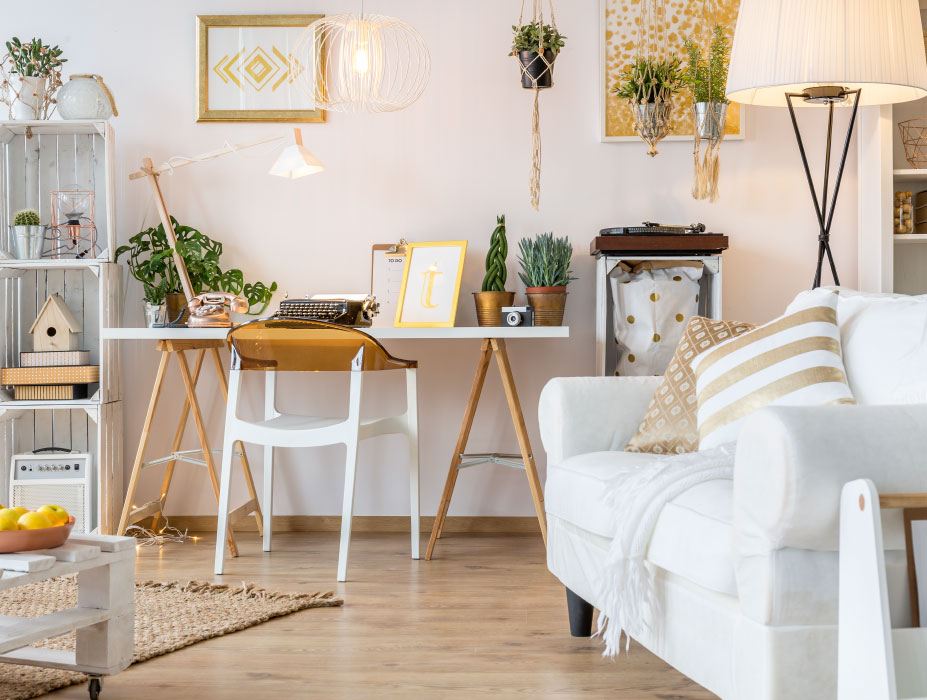 Now that you'll be spending a large part of your life at home, why not make some small changes to your existing home environment to spice things up? By having a small home makeover, it'll give your home a new lease of life at a fraction of the cost.
Here are some ideas to upgrade your home interior vibe:
Changing your wall colours: By giving your wall a fresh new coat of paint, not only will it give your home a different feel, but it can also add a new layer of protection from moisture. You'll also be able to have a nice clean wall as your conference calls background.
Decluttering your home: Throw or donate items that you don't need anymore. This will help to free up space in your home for you to move around and work too. Decluttering your home can also help reduce stress and anxiety.
Renting a self-storage to store your items: A self-storage is like an extension of your living space where you can store and retrieve your business inventory, family items and even seasonal items anytime, any day, 24/7. With a mini storage unit in Hong Kong, you'll be able to free up some space at home. It can also be a temporary storage solution for those who are planning to do some home renovation.
If you'd like to learn more about how self-storage can help you and your family, you can always contact Extra Space Asia Self-Storage at 3974 6000. Feel free to also visit our storage facilities to check out our storage services and the various storage unit sizes that we offer.