April 09, 2021
Hong Kong Box Storage Options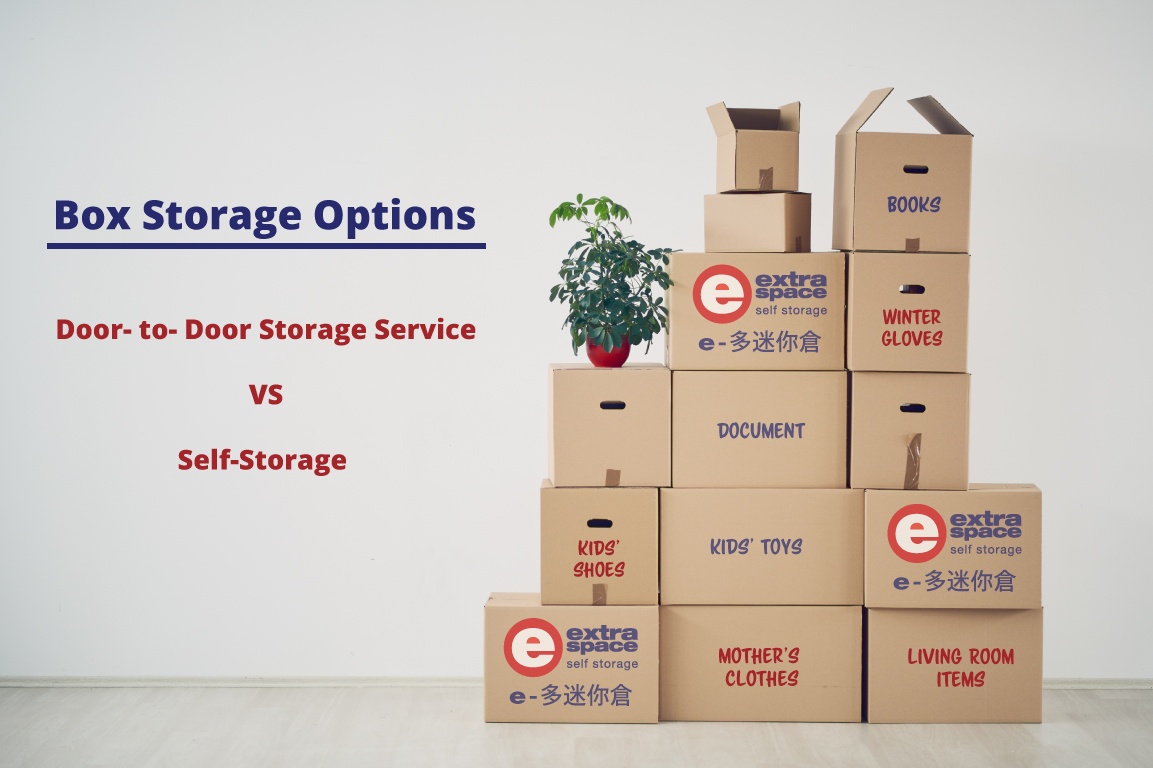 With so many mini-storage services and self-storage providers in Hong Kong, it can be quite hard to find one storage provider that fits all your storage needs. If you are looking for some storage ideas on how you can store your boxes of items or documents, we are here to help you! In this article, we have narrowed down the box storage options to just two simple choices, and hopefully, you will be able to find the one that fit your every storage needs.
1. Door-to-door storage service
If you are looking for a convenient box storage option, there is a door-to-door storage services option where you can simply rest and relax at home, and the storage provider will do all the heavy lifting for you. Usually, for such door-to-door storage service, all you have to do is call them or create an account on their website. After which, they will send you some empty storage boxes that you have ordered. Once you have packed all of your items in the boxes, the storage provider will then come to pick up all your boxes. Once collected, the boxes will be stored in the storage facility. In such cases, storage is made simple, and you would also be able to save the time and effort required to coordinate with your mover company as these storage services usually come with a one-time complimentary move from your home or office to the storage facility.
In Hong Kong, there are a couple of door-to-door storage companies to explore:
Boxful
$49 for 1 standard box per month
Retrieval at $29/trip +$15/item
Spacebox
$79 for 1 big box per month
Retrieval at Min $90/ trip
However, by engaging these door-to-door storage services, you will usually need to pay a small fee for every retrieval of your boxes from the storage provider. It might also take some time for them to send it to your home or office after you indicated it on the website or in your account. Therefore, if you are planning of retrieving the box often due to work purposes etc., it would definitely be more cost-effective to rent a mini storage unit where you can enjoy 24 hours access to your items any time, any day.
2. Mini storage or self-storage
If you are looking for a storage solution where you can have 24 hours access to all of your stored items any time, any day, consider storing in a mini-storage or self-storage near your home or office space. This will cut down the travelling time, and it will be more convenient for you to move your items up and down the storage facility when needed.
By renting a self-storage unit, you do not have to worry if your items are unable to fit into the various storage boxes as you are able to choose the storage size of your needs. This will be a good option if you are thinking of storing large odd size furniture pieces, bicycles or even your personal collection. When you store with a storage provider like Extra Space Asia, you will also be able to choose to store from as short as 14 days to as long as you need. Yes, you can store either short-term or long-term based on your preference. One plus point to note is that these storage spaces are climate-controlled and air-conditioned, so you can store your temperature-sensitive items without a worry.
Contact Extra Space Asia Self-Storage today at 3974 6000 if you are looking for reliable, FSD-approved storage facilities to store all of your personal and business items. If you would like to have a personalised tour to check out the various storage unit size personally, feel free to visit our Sai Wan and Hung Hom mini storage facilities from 10am to 7pm Monday to Saturday. No prior appointment required!