April 09, 2022
Home Tips 101: 3 Tips on how to keep your home clean during COVID-19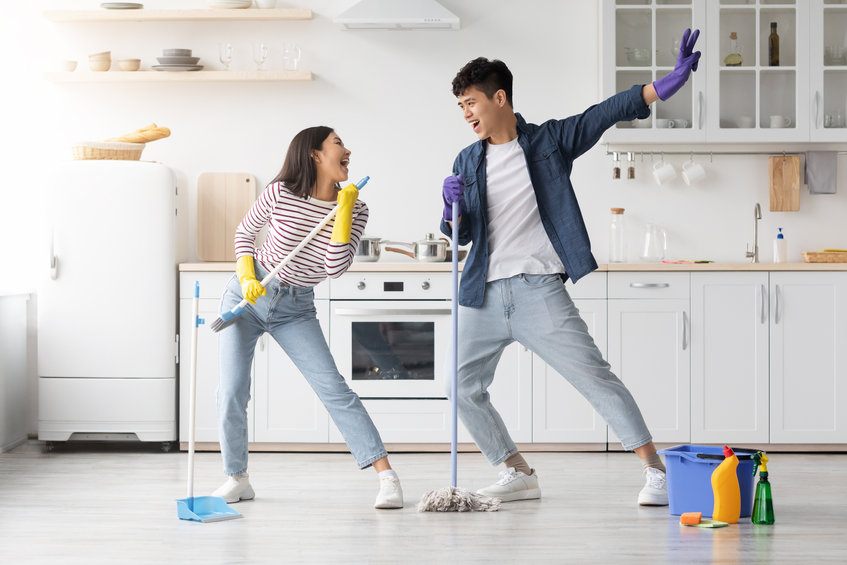 It can be hard to control the cleanliness of what we touch outside our homes, such as on public transport or common surfaces in the shops we visit. However, we can take some steps to protect our family from COVID-19 and other germs within our homes. Here are three simple tips to get us started!
Clean and disinfect the commonly touched surfaces in the home
As seen on most reports, the COVID-19 virus transmits when people breathe in air contaminated by droplets and small airborne particles. Although commonly touched surfaces aren't considered the common way to get infected, it is good to clean these surfaces to reduce the spread of germs. High-traffic surfaces include our doorknobs, light switches, dining table and countertops. We can simply use a household detergent and water to clean these areas.
As for those highly used areas such as the bathroom, it would be good to clean the toilet and sink areas frequently. You should also remember to use different cleaning clothes on these areas so that the germs do not cross-contaminate. If you are using sprays, do read the directions on how to use them, as some would need to stay wet on the surface for several minutes to be effective.
Keep your home clutter-free 
As the infection rates increase, we recommend staying home more often. Being in a large, crowded area might pose unnecessary risks to your family, especially to kids and older members. As we spend more time at home, it would be good if we declutter our living areas to have cleaner air and more space to move around. Families can start their decluttering process by throwing away items that are not functioning or donating items that are still working well but hardly used. This will help to free up some space in the home.
If you live in a space where the space is limited, you can also try renting a self-storage unit where you can store your seasonal or festive items and those hardly used items. Storage providers such as Extra Space Asia offers a wide range of storage sizes to accommodate the various storage needs. These storage units are also accessible 24 hours, any time, any day. To find out more about Extra Space Asia storage solutions, you can contact them at 3974 6000.
Ensure that your home is well ventilated
Did you know that when you have proper indoor air quality, it can help maintain good health and comfort levels in your home? Thus, it's important to find ways to improve ventilation or airflow in your home to prevent virus particles from accumulating in the air in the home. If it is safe to do so, you should open doors and windows as much as possible to bring in fresh outdoor air. We can also use fans to move virus particles in the air from inside your home to outside. You should also limit the number of visitors in your home and time spent inside during this time.
Besides keeping our homes clean, it is also important to maintain our personal hygiene, such as washing our hands regularly, wearing our masks, and keeping a safe distance from one another, especially in crowded areas.