April 27, 2023
Common business items to store in a self-storage unit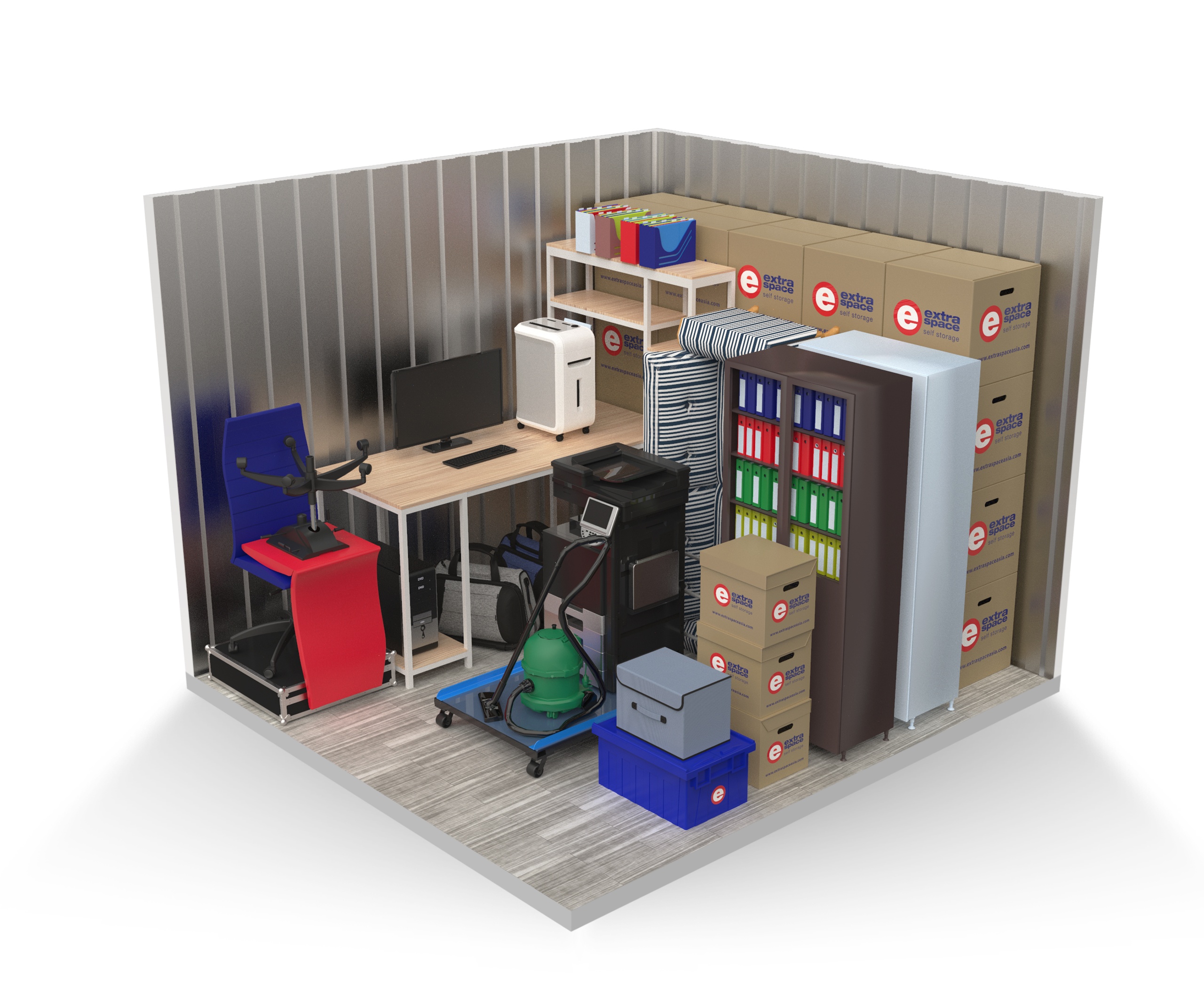 As a business owner, it's important to have a functional workspace that is free from clutter. This is where self-storage facilities come in handy. Renting a self-storage unit can provide you with additional space to store business inventory, documents and more. Here are some common business items you can store in a self-storage facility, like Extra Space Asia Self-Storage.
Business Inventory
Expanding your online business or starting a new one can be a costly affair, especially in the beginning stages. Extra Space Asia offers flexible storage plans to help reduce your expenses while providing a smart business storage solution. We have a wide range of storage units available, from lockers to walk-in units, to cater to different business needs. Our storage duration is also flexible, ranging from as short as 14 days to as long as you need! This means that you are not locked into any yearly or monthly contract, making it more cost-effective for your business.
All storage units at Extra Space Asia are also air-conditioned, which makes tasks like packing or stock checks more comfortable. You can also access your storage unit anytime, any day, for your convenience. If you're new to the concept of self-storage, speak to our friendly facility managers for expert advice.
Documents, Paperwork and Books
As a business owner, you may need to store business documents, receipts, expenses, and books for up to seven years or more for financial and tax purposes. A self-storage unit can provide a secure space for these items, freeing up space in your office. You can access these items anytime you need them and enjoy a clutter-free workspace.
Renting a mini storage unit at Extra Space Asia is effortless. Visit our storage facility in either Sai Wan or Hung Hom during our operating hours from Monday to Saturday, 10 am to 7 pm, for a tour. During the facility tour, you will be able to determine the right unit for your storage needs. Once you have found the right unit size, simply sign up and start moving in.
If you have any storage queries, feel free to contact Extra Space Asia Self-Storage at 3974 6000 or you can also drop by our facilities located in Sai Wan Hung Hom during our operating hours from Monday to Saturday, 10am to 7pm to have a personalised storage facility tour.