May 01, 2019
Choose Extra Space Asia to be your first self-storage in Hong Kong.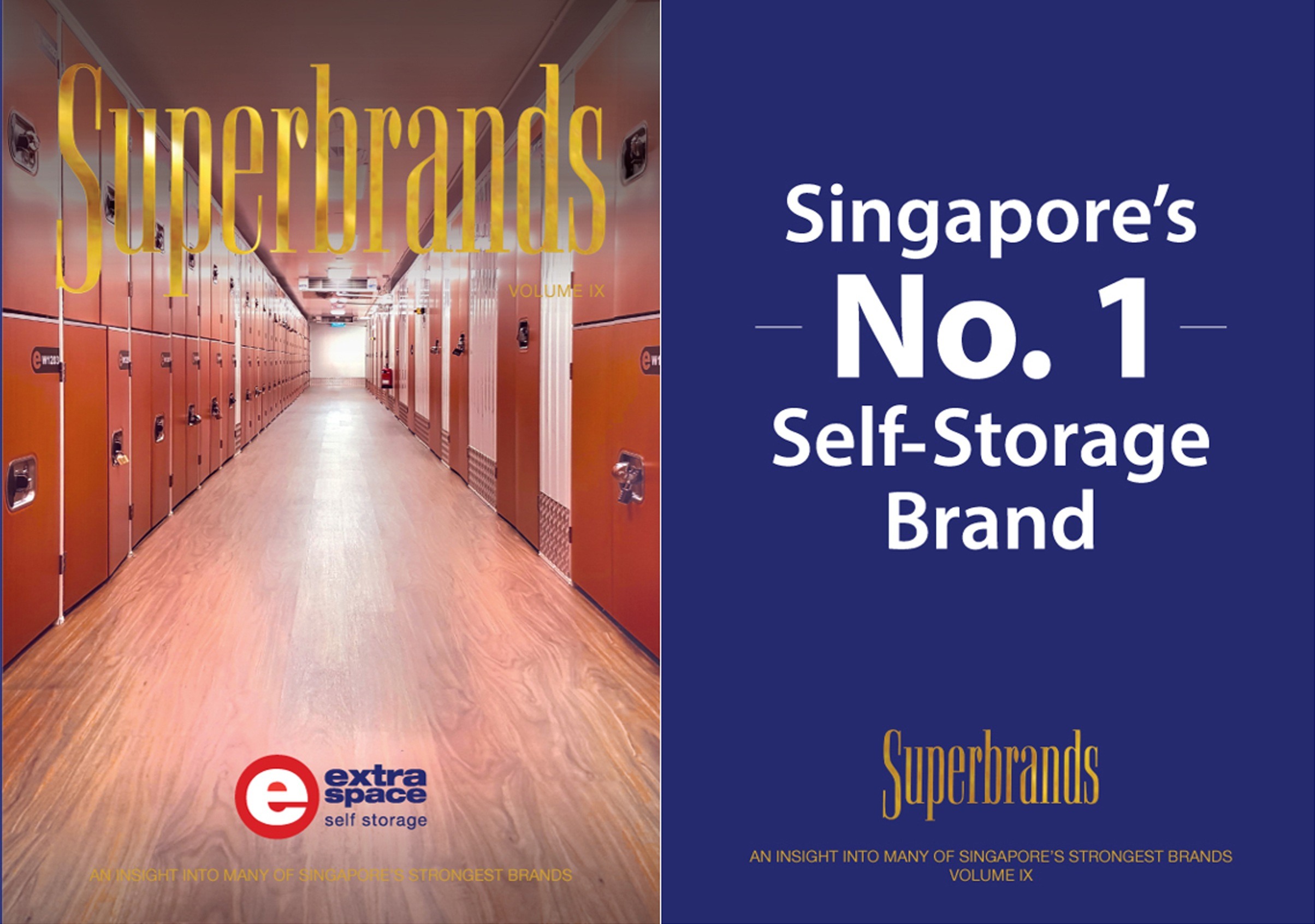 With so many self-storage providers like Apple Storage, Hong Kong Storage or even SC Storage, why is Extra Space Asia Self-Storage still one of the top choices?
Space is typically limited in Hong Kong; that's why self-storage is high in demand. But with so many choices around, customers now consider beyond price and promotions – they look for things like service, security and safety.
Here's how Extra Space Asia Self-Storage satisfies that need:
1. Presence of facility staffs in the storage facility during operating hours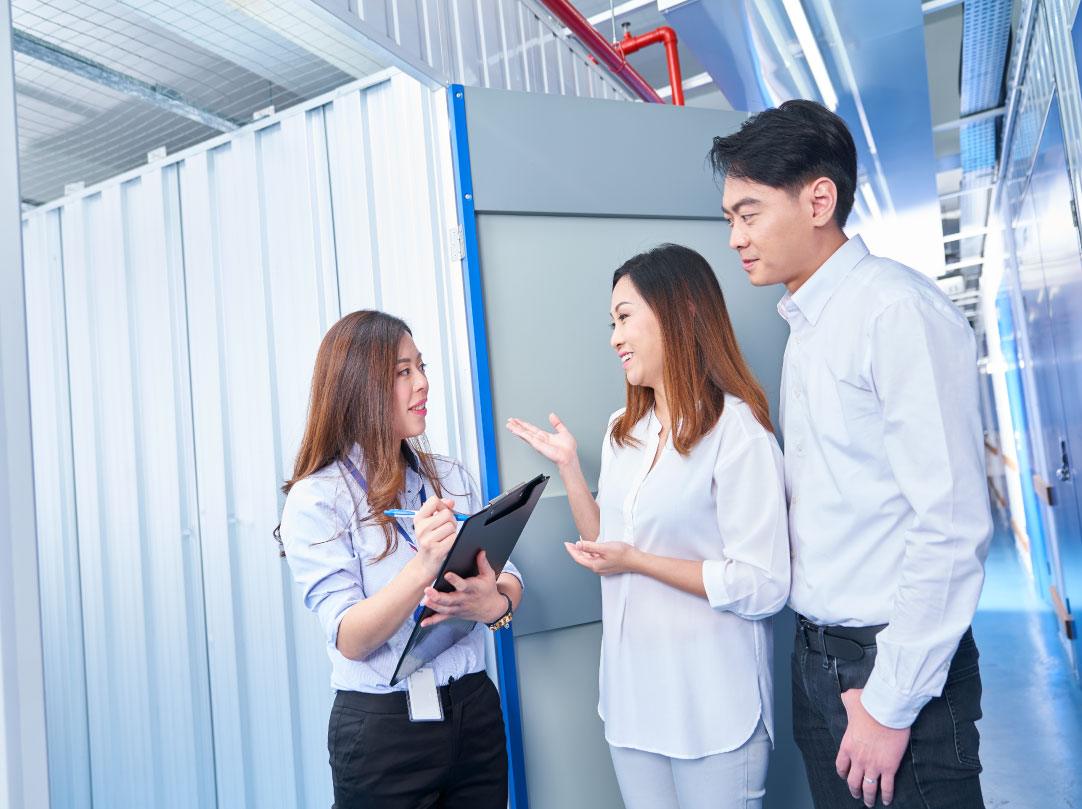 Thought of visiting some Hong Kong storage facilities during your free time, but forgot to book an appointment? Fret not, unlike other self- storage companies which might not be able to assist you as they are unmanned, you can always come to Extra Space Asia Self-Storage any time during our operating hours from 10am to 7pm (weekdays) and 10am to 2pm (Saturday).
It will also be comforting for you to know that there is consistently someone at the storage facility to safeguard the stored items. This also means if there's an emergency (like forgetting your PIN) during our operating hours, we'll be there to help you. Need a service staff's assistance to upgrade or downsize your storage unit? Simply visit our office and get it done instantly!
2. Advanced security technology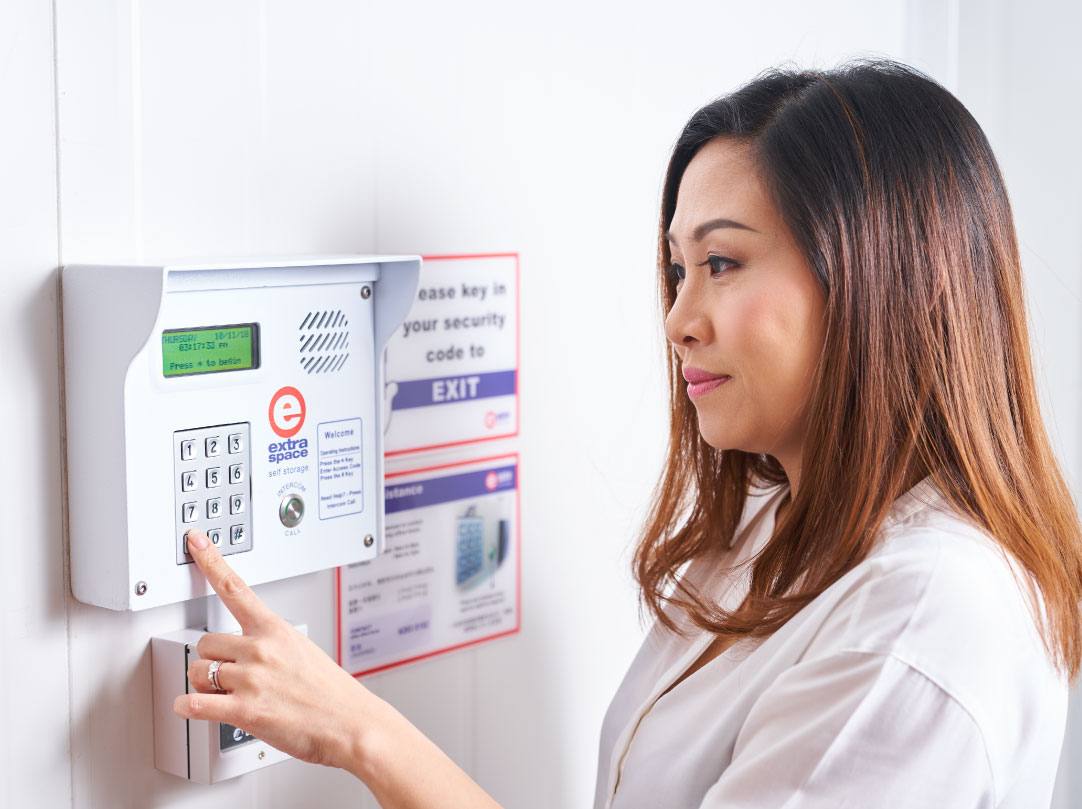 Most Hong Kong storage providers would usually request for customers to purchase access cards (or Smart Cards) to enter their storage area. But what if that card goes missing? Here at Extra Space Asia Self-Storage, we understand the hassles that go into replacing your lost card – not to forget, replacement fees! That is why we provide a unique PIN code to each of our customers so only YOU can access your storage, no one else.
Fun fact about this PIN system: it will always light your way to direct you to your storage unit if you ever decide to retrieve something from your storage unit in the wee hours like 3am. Cool, right?
That's not all! You can also find 24-hour CCTV surveillance cameras all around our storage facilities to ensure the absolute security of your items.
3. Trustworthy storage facility company – Fire Safety Department (FSD) Approved Self-Storage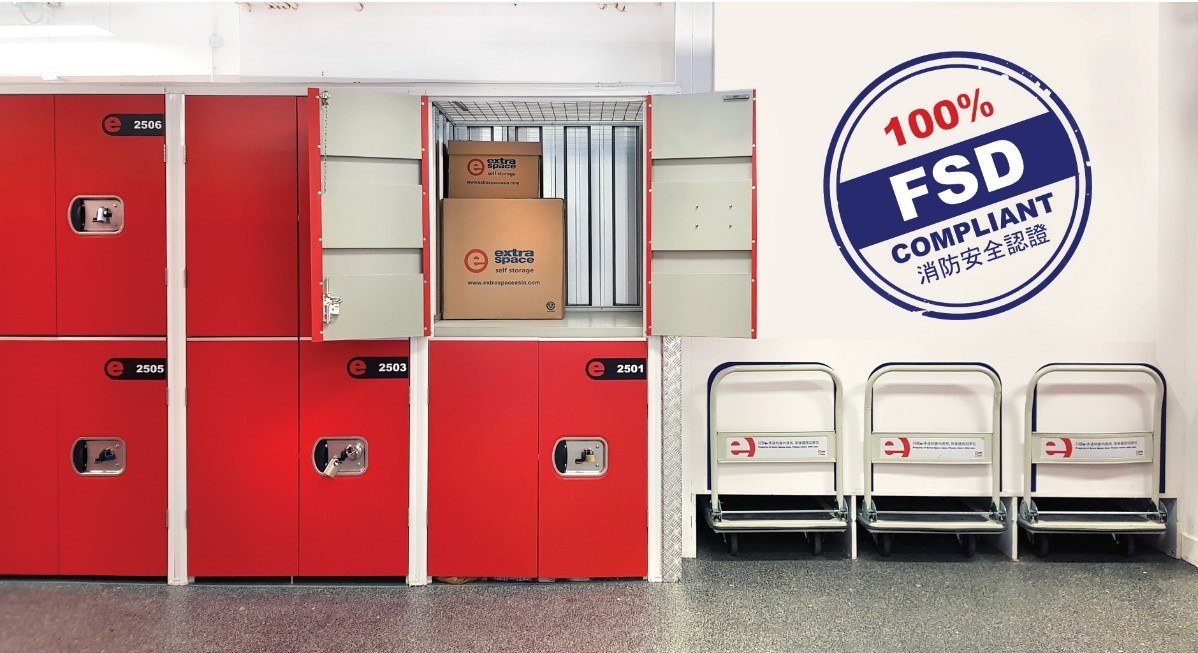 After the fatal fire accident at one of Hong Kong's storage facilities in 2017 that took the life of a firefighter, Extra Space Asia Self-Storage was one of the first self-storage companies to attain the Fire Safety Department (FSD) approval. That means all of our storage facilities strictly adhere to the rules and regulations of the FSD and are safe for all customers to use. This should be an important factor when you choose a self-storage company, as storing with an FSD approved facility ensures the safety of all your belongings.
In 2018, Extra Space Asia Self-Storage was also crowned as Singapore's Number 1 Self-Storage Brand in the Superbrands Award. Superbrands is the world's largest independent arbiter of branding, paying tribute to the strongest and most valuable brands in the world. Our consistent pursuit of excellence won us yet another Superbrands Award in 2019 – we are now the only self-storage brand to win this award two years in a row!
Do give Extra Space Asia a try if you're looking for a storage facility in Hong Kong. More than attractive discounts and flexible packages, we have all the features that will give you added peace of mind!