August 18, 2020
5 must-have packing items for moving day.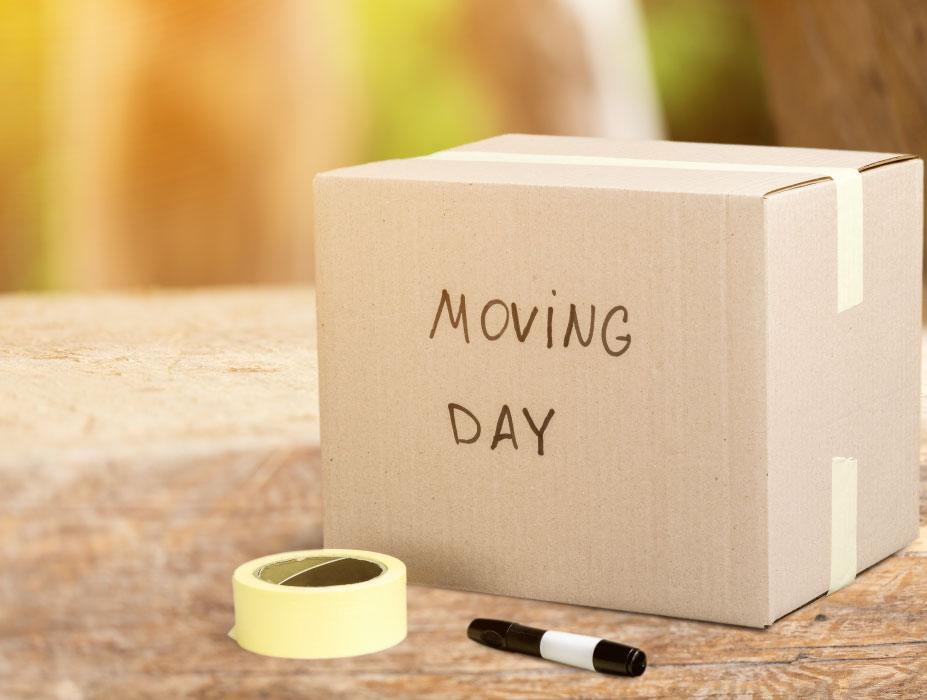 The process of moving as we all know is often time-consuming, tiring, and even a pain in the neck. Even for the most seasoned individual who is used to moving, it's always important to plan the moving and packing system before the actual moving day. This is to ensure that you have packed everything properly so that the move to your new home or to the self-storage space will be smooth with all items intact and in good condition. If you're in need of packing items, we have put together the 5 essential packing items and merchandise from Extra Space Asia's Box Shop that everyone would need when moving.
Boxes in different sizes
Too many items to pack? One way to pack is to base on either the room type or by category. This system would allow the unpacking and finding process to be simpler too. At Extra Space Asia, we offer three different types of carton boxes to cater to your needs. We have the document box (42cm x 34 cm x 26cm) at $17 each, Large box (55cm x 55cm x 55cm) at $28 each and Small box (45cm x 45cm x 45cm) at $20 each.。
Here are some packing tips to take note:
Try to pack the smaller items in a smaller box so that there is less empty space within the box. You can also add in some packing paper to minimise the empty space. This is to prevent the items from moving around the box too.
After packing, please remember to stack the boxes with the heavier big box at the bottom followed by lighter items and smaller boxes. This ensures that the boxes would not topple due to the heavy weight.
Permanent Marker
After packing your items in the different boxes, it would be good to label them accordingly. We can label the boxes based on the room types or list down the items which are in the boxes. Labelling the boxes speeds up the unpacking process as you would know what items are in each box at a glance.
When it comes to labelling, you should try to label all sides of your boxes. That's because during the moving process, the boxes could move to face another direction. If you've fragile items, you should do an additional marking or use another coloured marker to label these boxes, so that your movers can take note of these boxes. To be really organised, you can also create a numbering system. This is one way to know how many boxes should be moved. If you need some blue or black permanent markers, you can purchase them at Extra Space Asia merchandise shop for $4.80 each.
OPP Sticky Tapes
When packing heavy-duty items like kitchen appliances or fragile items and glassware, it's important to prepare your boxes by using strong hold tapes at the bottom of the boxes as well as the sides of the box. You can tape your boxes more than once to ensure that your box is more secure when handling heavy items and does not give way during the transportation process.
In terms of sealing boxes, it's always better to choose sticky clear adhesive tape as compared to masking tape which has the feel of paper. That's because the sticky clear tapes are more water-resistant, sturdier and stickier to seal boxes. Pick up some OPP clear tapes at Extra Space Asia Box Shop for $8 each.
Bubble wrap
Packing fragile items like your glassware and personal collectables? Even if you were to pack these fragile items in the boxes, it's always good to layer them with some bubble wrap to offer another layer of protection.
Bubble wrap is an excellent insulator against impact, especially when you accidentally drop the boxes during moving. Purchase these pliable and transparent bubble wraps from our Extra Space Asia Box Shop today at just $4 per 150cm (L) or $120 per roll which is 915cm long and 45cm(W).
Pen Knife
A retractable pen knife, sometimes also known as a box cutter, is a good tool for cutting through tough materials such as cardboard and packing tapes. As compared to our usual home scissors, a pen knife will be more swift and efficient in terms of cutting through thick materials.
These pen knives are usually durable and last for years. If you are planning to buy some packing materials and boxes from our Merchandise Shop, you can also pick up our industrial grade blades for just $4.50 each.
You can purchase all these 5 must-have packing items and merchandises from our Extra Space Asia Box Shop located across all of our storage facilities. Feel free to visit our storage facilities during our operation hours from 10am to 7pm, Monday to Saturday to purchase them.