May 24, 2022
3 smart tips on choosing the ideal self-storage unit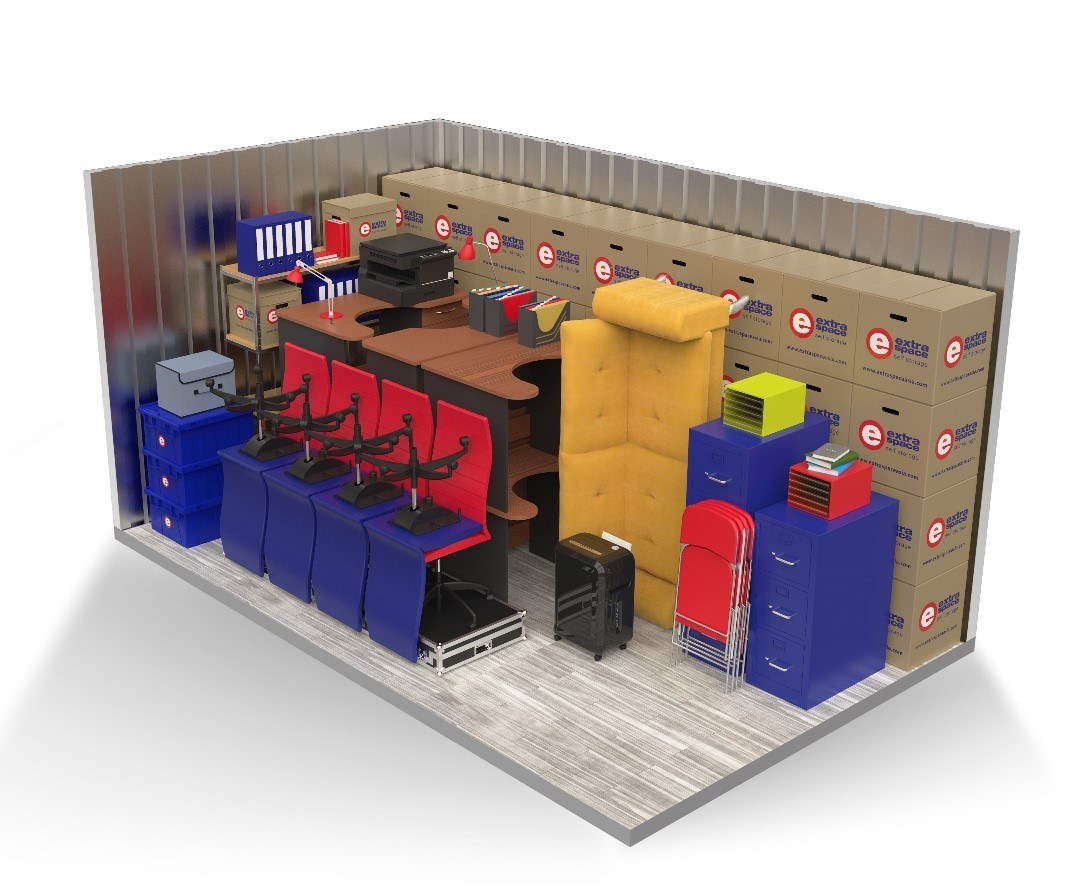 We understand that choosing the right self-storage unit can be tricky, but it is important to make an intentional decision so that you do not have to pay any additional cost for the extra space you do not need. If it is your first time renting a self-storage unit, here are three smart tips to help you choose the ideal unit.
Take note of what you are planning to store
Before getting a storage quotation, you should consider what you are planning to store. You can start by making a list of the items or number of boxes you need to use. Boxes can be stacked and piled in most cases, so if you only have a few boxes, a small walk-in or locker storage unit might just be sufficient.
owever, if you are planning to store odd-sized items or furniture, make sure you are aware of the exact dimensions (with added buffer) before you find a storage unit size. If your items are temperature sensitive, it would be important to store them in a cool and air-conditioned temperature storage unit.
Take a look at the storage size estimator 
Most self-storage providers will showcase their general storage size estimator on their website to give their customers a feel of the available storage sizes. Consider looking at the storage size estimator to get a rough sense of what storage sizes best fit your needs.
Take a look at our size estimator here for reference. Usually, the size estimator page will provide a storage size measurement and simple information such as how many boxes can the particular unit fit. If you are unsure about what storage size you need, you should always contact the storage provider for more assistance. If you need to have an estimate on the storage cost, you can also submit a web quote as seen here, and you will receive a free web quotation within 1 minute!
Visit the storage provider to have a tour around the facility
If you are unsure about the storage sizes you need, visit the storage provider to tour the self-storage facility. During the visit, you will see the various storage sizes in person and have a real feel of the storage sizing.
During your tour, ensure that the storage unit facility has certain features such as CCTV, insurance, pin code or card access to the storage unit area. These safety and security features are essential as they will give you peace of mind knowing that you have stored your items in safe and secure storage space.
For more information on choosing the right storage size, please call Extra Space Asia Self-Storage at 3974 6000 or simply WhatsApp us at 6380 6498.
Our friendly Customer Service Executive will assist you through your storage journey and find you the best fitting unit for your storage needs.