January 27, 2022
3 Hacks For Chinese New Year Spring Cleaning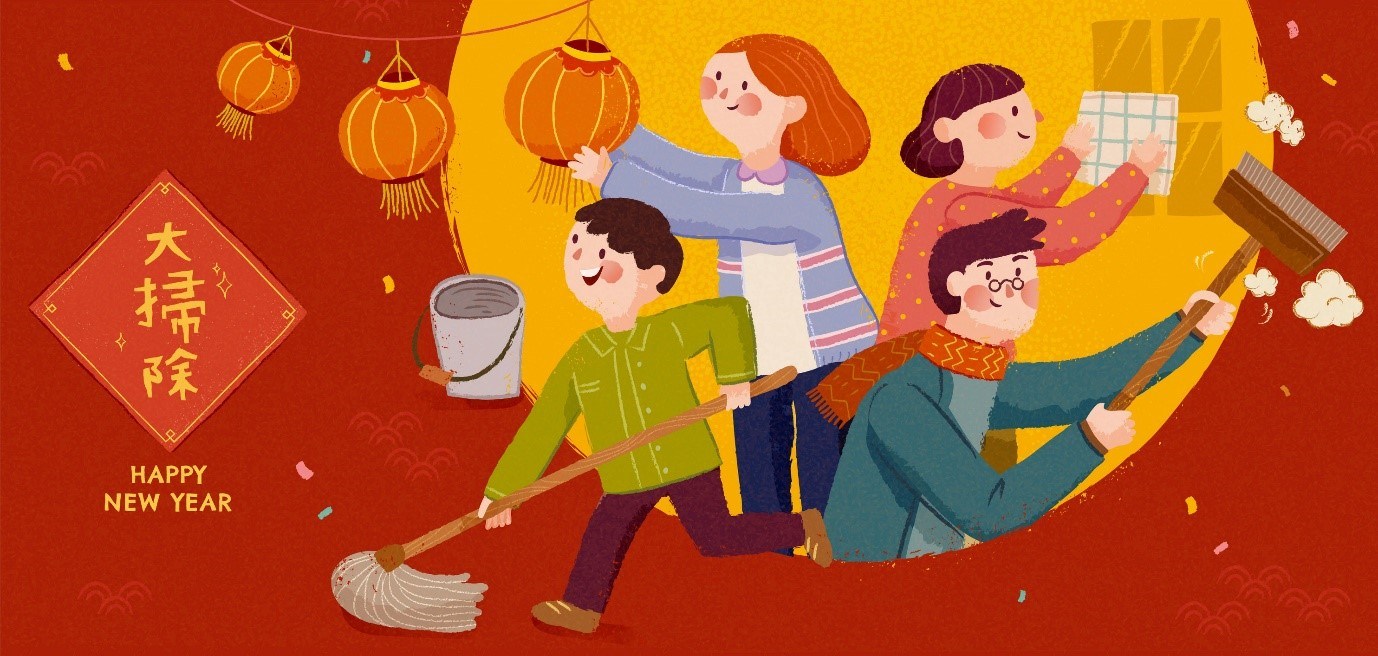 With Chinese New Year right around the corner, most people are planning to start their spring cleaning activities to welcome the lunar New Year. If you still have not started your CNY spring cleaning, here are three spring cleaning hacks to speed up the cleaning process.
Create a cleaning plan
Never start without a plan. If you are short of time, gather your family and divide the workload to cover different parts of the home. Each family member can clean and handle their personal room for a start. For common areas such as the living room and kitchen, each family member can handle any one of these cleaning objectives: decluttering, mopping, and vacuuming. They can also plan to do it on different days of the week when they are free.
With a cleaning plan and schedule, you will also know who is in charge and how much time is required. This strategy will help reduce the time needed to figure out who and what to do, especially if you are short of time.
Seek professional help
Really busy (or too lazy) to do the cleaning yourself? Don't fret. You can always seek professional help. There are many part-time cleaners that you can engage in Singapore. Just check out companies such as Lazy, Toby, Helper Choice etc., who will provide professionally trained housekeepers at an affordable cost starting from HK$85/hour.
Declutter and organise your home
Planning for your small reunion dinner or gathering at home this year? Start decluttering your home so that your loved ones can enjoy more space. It might also be a good time to recycle or donate items of good condition to people or organisations in need, so you can also share the blessings with them while making more room at home.
For individuals or families who are looking to store their seasonal or festive items and hardly used furniture sets, you can also rent a self-storage unit to store all of these items. These self-storage units can come in handy as they are like an extension of your home space which you can access 24 hours, any time, any day.
Exclusive Chinese New Year Promotion
Sign up today for any storage unit sizes at Extra Space Hung Hom and enjoy up to 60% off.
Don't miss out on this AMAZING Chinese New Year deal!
Call us today at 3974 6000 to find out more or simply click on the Live Chat button and we will assist you.