May 02, 2021
3 easy and budget-friendly tips to spruce up your home!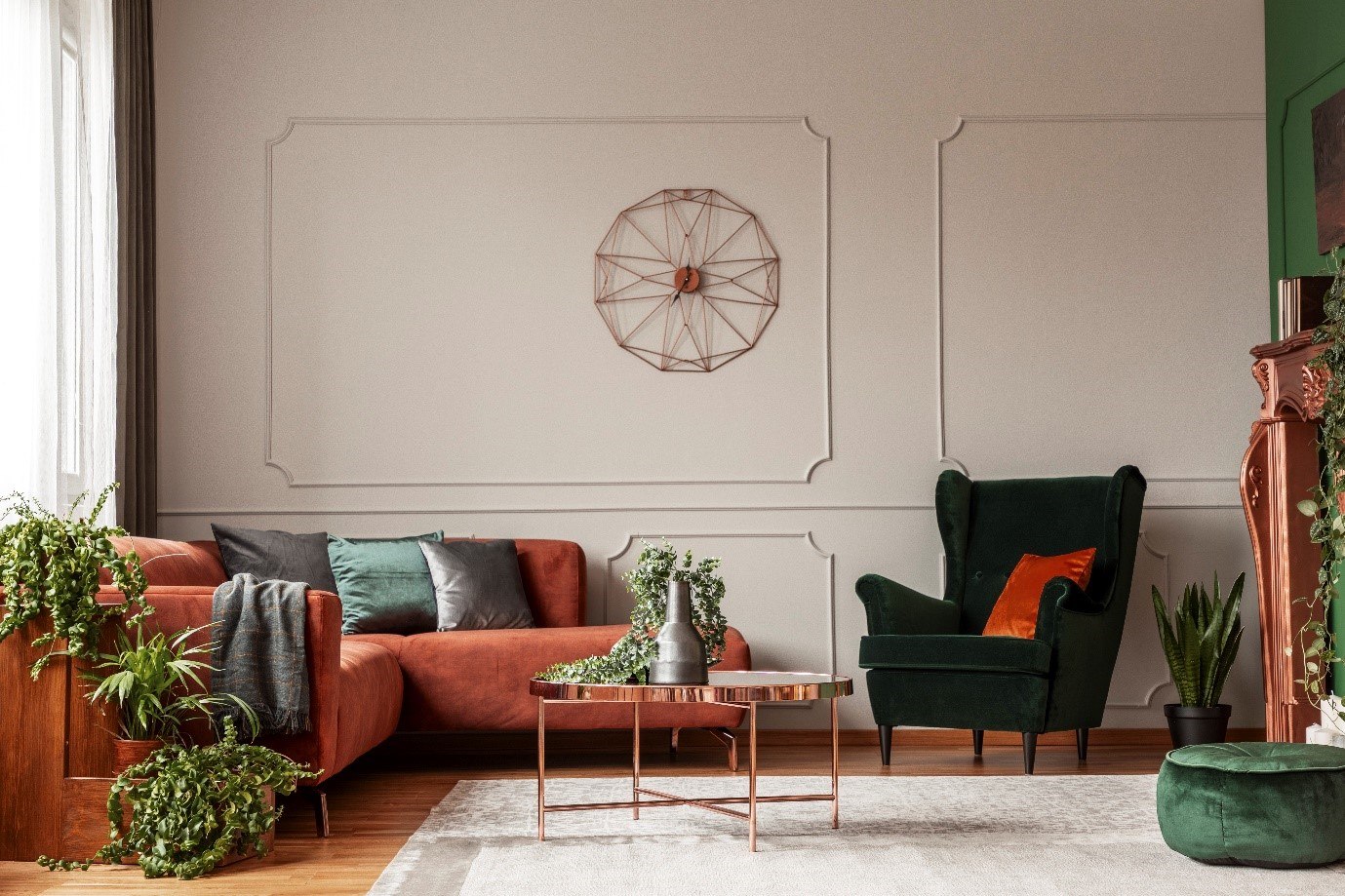 Getting bored looking at the similar living space year after year? Some of us may have mood boards and ideas on how to revamp our homes. However, our budget might not be as big as our motivation. That's why we've found 3 simple and budget-friendly ways to spruce up your home and instantly impress your guests!
Create a feature wall
A feature wall, or accent wall, at home gives you the chance to experiment with different colours, texture and shapes to liven up the space quickly. You can easily create a new statement wall even if you have a limited budget. If you're someone who loves to change your home décor a few times a year, you can easily spice up your feature wall any time. The best part is that all of these changes can be done without breaking the bank.
Here are some feature wall ideas:
Painting just 2/3 of your wall
Adding some textures
Using a simple peel-and-stick wallpaper
Adding a customised chart wall for some creative doodling
Mounting shelves for more display and storage space
Upgrade your furniture and home accessories
Did you know that you can instantly switch up your current home aesthetic by making minor tweaks to your current hardware, home accessories and furniture? These tiny improvements can also bring more life with fresh colours, patterns and designs. The best part about these hardware and furniture upgrades is that it's versatile and also more affordable than a full-scale renovation project that requires tearing down the fixtures in your home. The possibilities are endless for these minor home changes. Here are some hardware and furniture that you can explore:
Change the knobs on your cabinets and doors to a new design or material
Swap your covers on your sofa, pillows and bedding to give it a new vibe
Bring in a pop of colour with a new rug
Rearrange your furniture to give it a new look
Add some plants
Besides changing your furniture, you can also add some greenery to your home to make a visual statement! By adding plants, you'll also be adding to the overall aesthetic at home. There are limitless ways to mix and match – place them to accentuate a corner, hang them near the window or simply place on a table as a focal point. All these additions are budget-friendly as you can choose to purchase each plant in phases instead of buying all at once.
Here's another quick tip for those who are planning to do some renovation work for your home or office space: Consider storing bulky items in a self-storage unit so that you'll have more space to move about. By renting a storage unit, you can also ensure that your items are safe, paint-free and dust-free while you focus on your renovations. Call Extra Space Asia Self-Storage today at 3974 6000 to find out more about our wide range of storage solutions.