July 24, 2020
3 Benefits of storing your growing book collection with Extra Space Asia Self Storage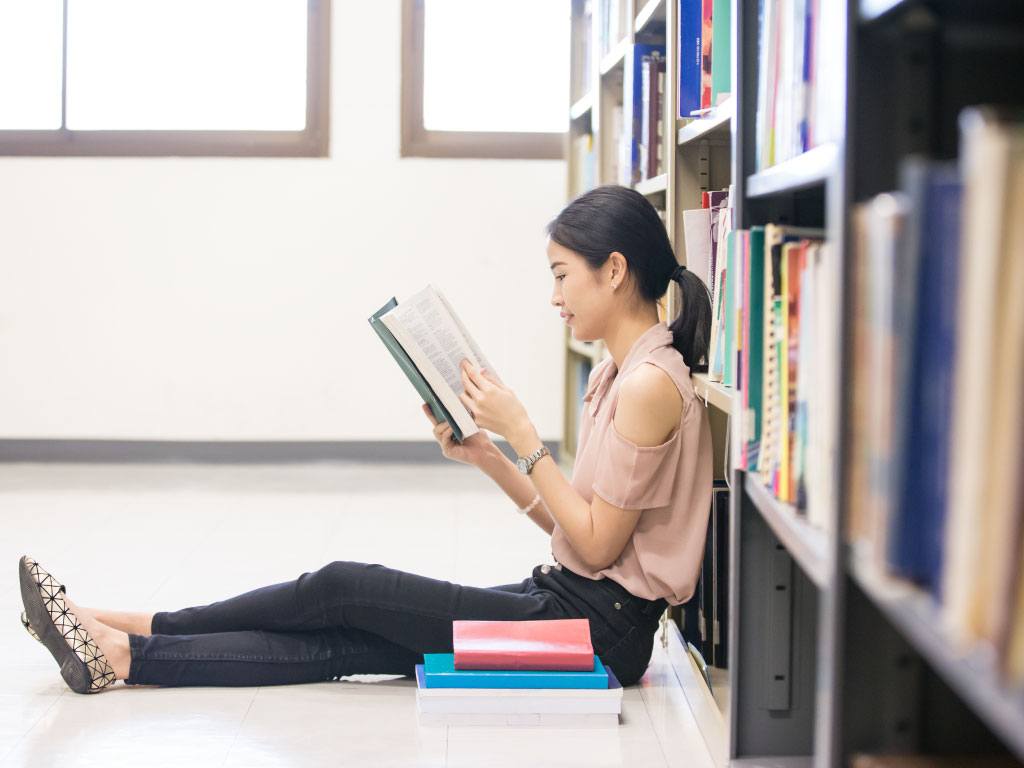 Are you a bibliophile (someone who collects and has a great love for books) or a book exhibitor/seller? At Extra Space Asia, we understand that it can be difficult to grow a large collection of books if you lack the storage space or the right environment to keep them in good condition for a long-term. If you are still searching for the perfect storage space to store your growing book collection, come store them at Extra Space Asia self-storage today! Here are 3 benefits to look forward to.
Secure air-conditioned and dehumidified storage space
Storing your books in a good storage space can significantly prolong its life and usability. The perfect storage space to store your books long term would be a place below room temperature and kept around 35% humidity. It is important to have good air circulation to maintain the overall quality of your books.
At Extra Space Asia, all of our storage units are 24/7 air-conditioned and dehumidified. This will keep your storage unit cool all-day and night to effectively protect any temperature-sensitive items. With 24/7 CCTV monitoring and facility staff present during operation hours, you can be assured that your stored items are in good hands. What's more, by storing in an FSD approved self-storage provider like Extra Space Asia, you do not have to worry about the need to move due to facility closures too!
24/7 Access to your storage unit
Unlike other storage providers that charge their customers for a storage access card, Extra Space Asia provides a complimentary advanced Unique Pin code to all customers which they can use to access their storage unit. This is a code that only you have and is different for all customers.
With this personal access code system, customers can conveniently visit and retrieve or store their items 24 hours, any time and any day! For business owners, this round-the-clock access will be very beneficial as you will always have access to your book collection and inventory. In this case, your businesses will not be put on hold just because the storage facility isn't open. Finally, you can plan your trips to the storage facility around your business appointments and business hours.
Wide range of storage sizes available
Unsure of how much storage space you would need to store all your books? At Extra Space Asia, we offer a wide range of storage sizes ranging from 6 sqft to a spacious 200 sqft. You can also choose to store your items in a Locker or a Walk-in storage unit. If your current book collection consists of a few small boxes, you can start by storing in a locker or a small to medium storage unit, and upsize your space overtime as your collection grows. This way, you will only be paying for the storage space you really need, and it is more cost-effective for businesses too! When you are ready for a bigger storage space, all you have to do is let our friendly Facility Manager know, and they will assist you.
Extra support for all our book vendors
In view of the Covid-19 situation, we understand that the upcoming Hong Kong Book Fair and public fairs such as Sports and Leisure Expo, Education & Careers Expo and Entrepreneur Day have to be postponed and rescheduled for the public safety and health.
At Extra Space Asia, we would like to extend a helping hand to the affected books exhibitors and entrepreneurs who need an immediate storage space to store their book collection and inventory. This is why we are offering up to 50% discount off our storage units. Please feel free to call our Sai Wan storage facilities and Hung Hom storage facilities at 3974 6000 or visit us from 10am to 7pm, Monday to Saturday to learn more.